Hi! I'm
Ekaterine Elbakidze
.
I'm a freelance designer, web developer and audiovisual producer who works with different clients, on many diverse projects worldwide. For me, each project is a challenge to create something new, bring innovative solutions that inspire people, encourage memorable relationships and experiences between companies and their audience.
My desire to design and create stems from my affinity to arts, music and cinematography, since I was a kid. Over the last few years, I have been helping my clients in different fields, to bring their ideas to life. Whether you're looking to design your website or need printed materials like cards, posters, brochures; or you want to create a video, shoot some photos; create personalised illustrations for your loved ones – I'm here to help.
Master Degree in Mass Communication
Georgian Institute of Public Affairs (GIPA)
Bachelor Degree of Social Sciences in Public Relations
Georgian Technical University
English

96%

96%

Spanish

96%

96%

Russian

98%

98%

German

68%

68%

Georgian

100%

100%
Operating systems:
MacOS, Microsoft Windows and Linux.
Design programs: Adobe Photoshop,Adobe Lightroom, Adobe Illustrator, Adobe InDesign, Adobe Dreamweaver, AdobeXD, Corel DRAW.
Editing programs: Adobe Premiere , Adobe After Effects, Adobe Audition, DaVinci Resolve, Sound Forge, Final Cut Pro.
Service and management programs: Microsoft Office, G-Suite, Slack, Trello, Adobe Story, Celtx.
Companies I have worked with
Nubo Films
2016 – 2019
◌ Project Management
◌ Pre-production
◌ Production
◌ Post-production
◌ Web Development and Social Media Marketing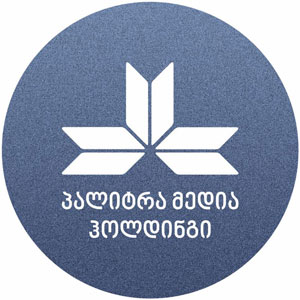 Palitra Media Holding
2012 – 2013
Television Manager
◌ Technical and production management for broadcasting.
◌ Marketing, financial and human resources management.
◌ Production and technological strategy development
2012
Producer of Special Reportages
◌ Production of Special Reportage Group at Internet Television.
◌ Research and finding appropriate Respondents
◌ Managing schedules and budget of filming.
Tbilisi International Film Festival
2011 – 2012
Press Center
◌ Managing relations with local and international representatives of Press.
◌ Updating information about ongoing projects on the website.
◌ Communication with sponsor organizations.
◌ Organization of Press-conferences, Cultural Events and other activities.
Tbilisi State Conservatoire
2005 – 2013
Technical Manager
◌ Video and Audio Editing